Create PDF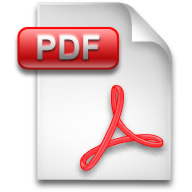 We require your file in a PDF format, if you do not have PDF software on your computer there are online facilities where you can email your file or download conversion software.
To know more about PDF file please visit this link.
Below we made some resource available for you, which will be useful to you for converting your thesis into a PDF file and then you will be upload that PDF to us for printing and binding.
Online PDF Conversion


Online PDF If your thesis document is less than 2MB you can use the following free online service to convert the document to PDF.
For more information or make PDF online, please visit this link.
It's simple to use and emails a copy of your thesis back to you as a PDF. You should then review the PDF and ensure it's correct before uploading to us.
If you have Adobe Acrobat installed on your machine simple print the file to PDF and it will create the PDF for you. Mac and Linux operating system running computers have a PDF drive pre installed, simple select "Print to PDF" and the PDF will be created.
PDF Creator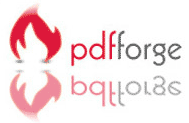 PDF Creator If you do not have any software installed, alternatively you can download and install a print drive from this link.
This is freeware so there is no charge. Follow the instructions to download and install. Once installed simply select "print to PDF" from the document source. Please review application manual for further instructions.
PLEASE REVIEW YOUR PDF BEFORE UPLOADING TO US, WE CANNOT CHECK EVERY PDF PRIOR TO PRINTING.
NOTE: Please note that ThesisPrintingandBinding.com has no affiliation or responsibility for external sites. We are simply referring resources to enable you to create a PDF.